Breakfast
Tofurky kielbasa, kale, onions and tomatoes. Peach, strawberry, banana, chia seed and flaxseed smoothie with soy milk.
Heh. Smoothie matches the counter.
Lunch
Doctor Kracker's Klassic 3 Seed Flatbread
, baby carrots, celery and a huge scoop of Everything Hummus.
Happy Hour
White beans with a bit of olive oil, dijon mustard, lemon juice and parsley over greens. And a grown up creamsicle smoothie - vodka, OJ and pineapple juice, soymilk. Appropriately trashy beach Harlequin novel. And another flatbread with hummus.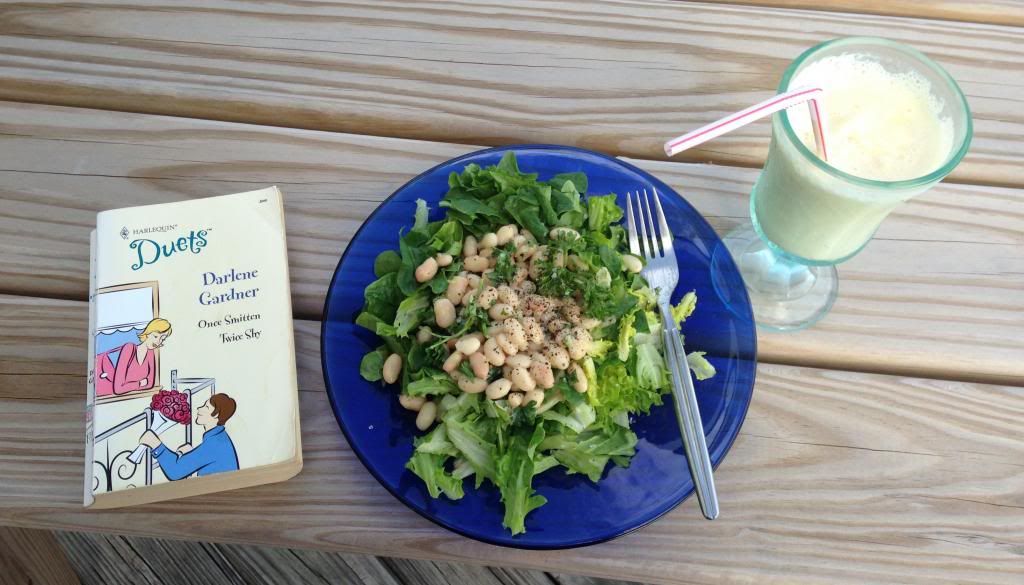 Dinner
Since I didn't bring my spiralizer (I thought about it, I really did) tonight we have zucchini ribbons, grated carrots, tofu and
peanut sauce
. Pretty good but I wish I'd brought the spiralizer! The texture is just better, in my opinion. I like the peanut sauce and appreciate that it only has a bit of soy sauce so it's not chock full of sodium.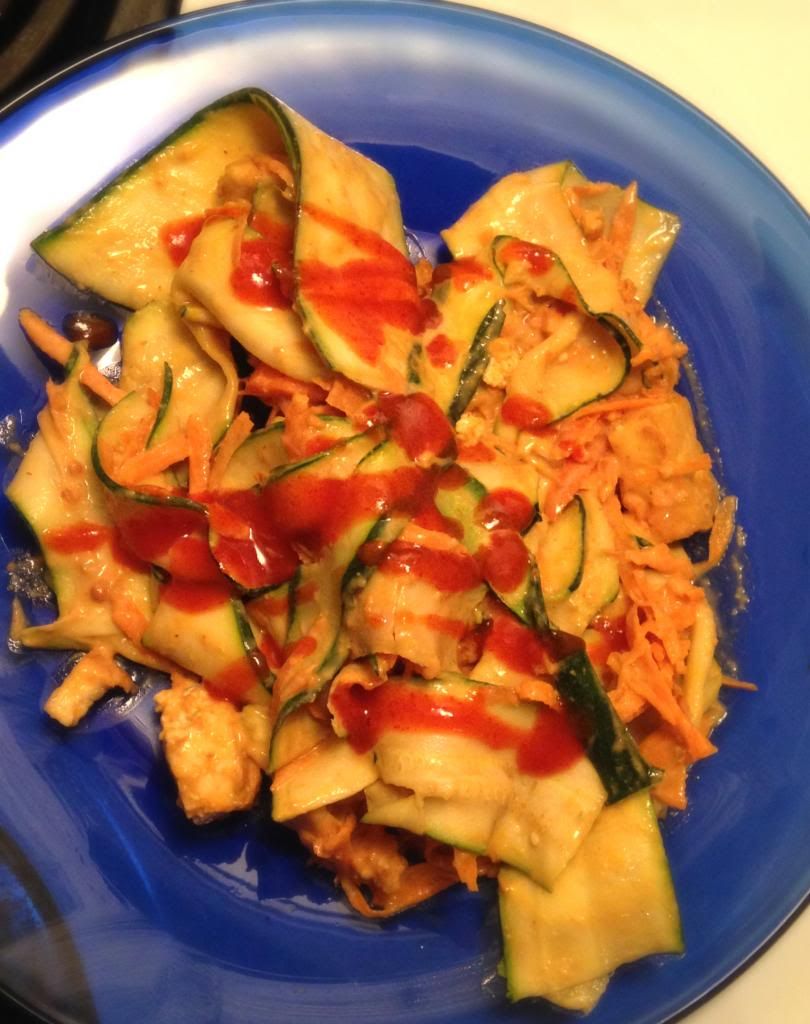 And, of course, bourbon.