Breakfast
Nature's Path Pumpkin Flax Plus Granola
and a peach, pineapple, banana, flax seed smoothie. Both with almond milk.
As is the theme this week running late, so no photos!
Snack
Celery and hummus
Lunch
B.A.S. with mixed greens, yellow squash, yellow pepper, red onions, grape tomatoes, carrots and garbanzo garbanzo beans topped with
lemon tahini dressing
.
Snack
TWO apples
Dinner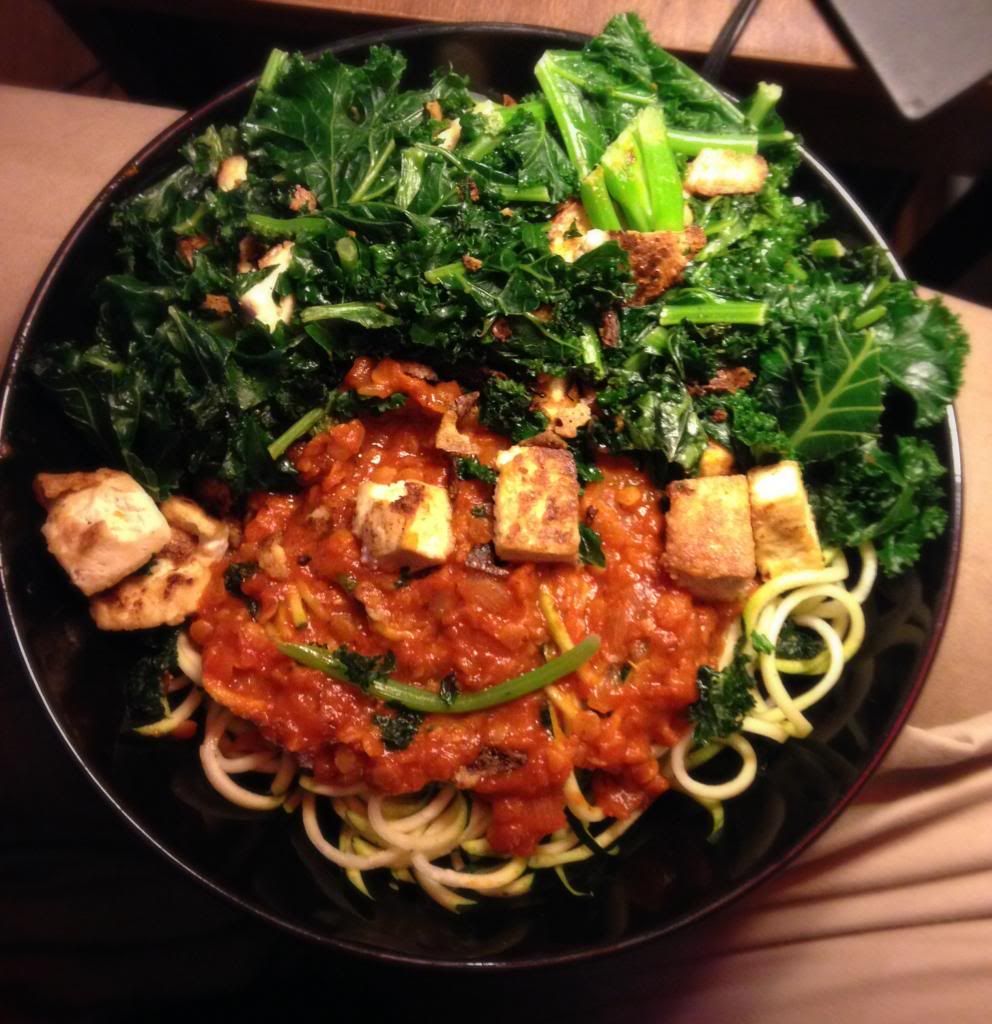 A happy bowl of zucchini noodles, lentil marinara, tofu and kale.