Otherwise known as thank dog I took photos because I couldn't remember what I ate just 24 hours ago....
Breakfast
In keeping with the 'normal people eat salads for breakfast' ruse, kale salad with red onions, garbanzo beans and lemon-tahini dressing. Basically, I like to start the day out with stank breath.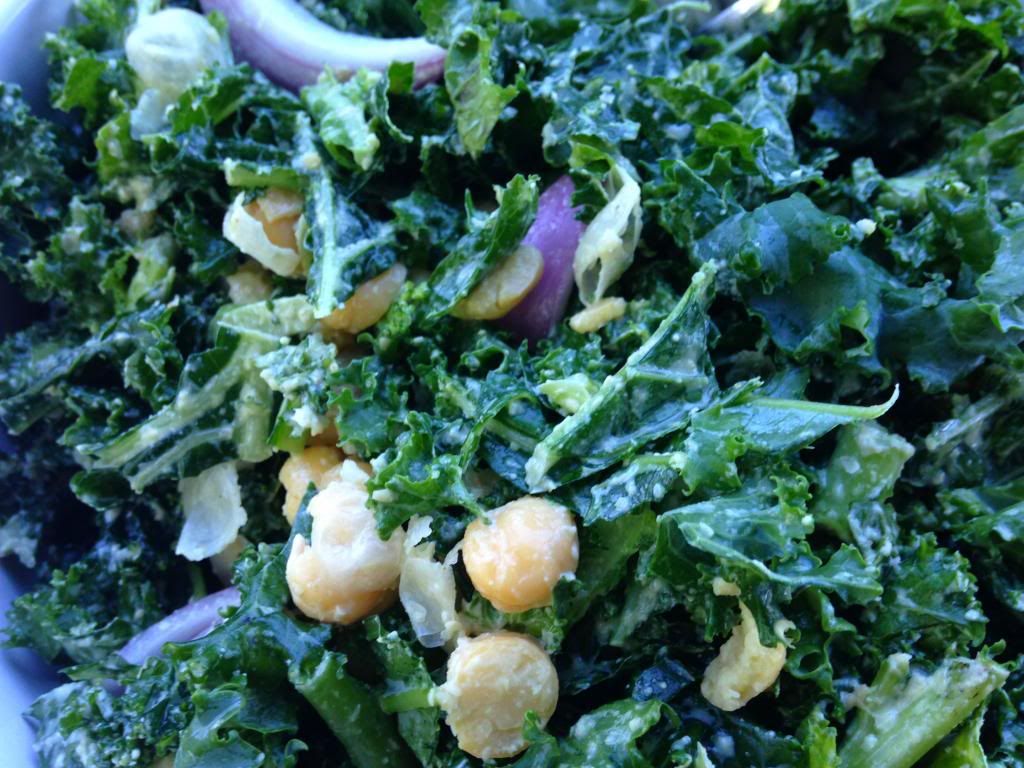 Also had a pineapple, banana and raspberry smoothie with chia seeds and soy milk.
Lunch
Buffalo cauliflower salad take two. I'm trying to find a good vegan ranch that's not full of processed ingredients and thus far good isn't really happening.
THIS
is the BEST ever vegan ranch and fools die-hard omnivore ranch fans but alas, full of ingredients I'm currently avoiding. So anyway, the search continues. At least this one looks prettier?
Snack
More lemony lentil salad. Note to self - next time make half a recipe.
Also had a bite of an
Apricot-Chocolate Brüks Bar
that a coworker shared. (note, label on the one she had didn't list honey). OMG delicious. OMG so not something I can buy because I could tell I would have NO self control over it. It was like a groumet clif bar.
Dinner
The man person makes the best stir-frys. I'm pretty sure he has rainbow dust on hand as his secret ingredient. I'm not exactly sure what all he used but at least the following: coconut oil, broccoli, orange pepper, garlic, ginger, corn, soy sauce, hoison sauce and siracha. I had a bit of white rice under it and a few Corona Lights. Excuse the worse than normal picture quality. I was HUNGRY. And yes, that's a chip in my plate.