Brunch
Clean out the fridge salad! Iceberg lettuce (the saddest of all the lettuces), rice, black beans, buffalo cauliflower, broccoli, yellow pepper, green onions, red onions, avocado and salsa.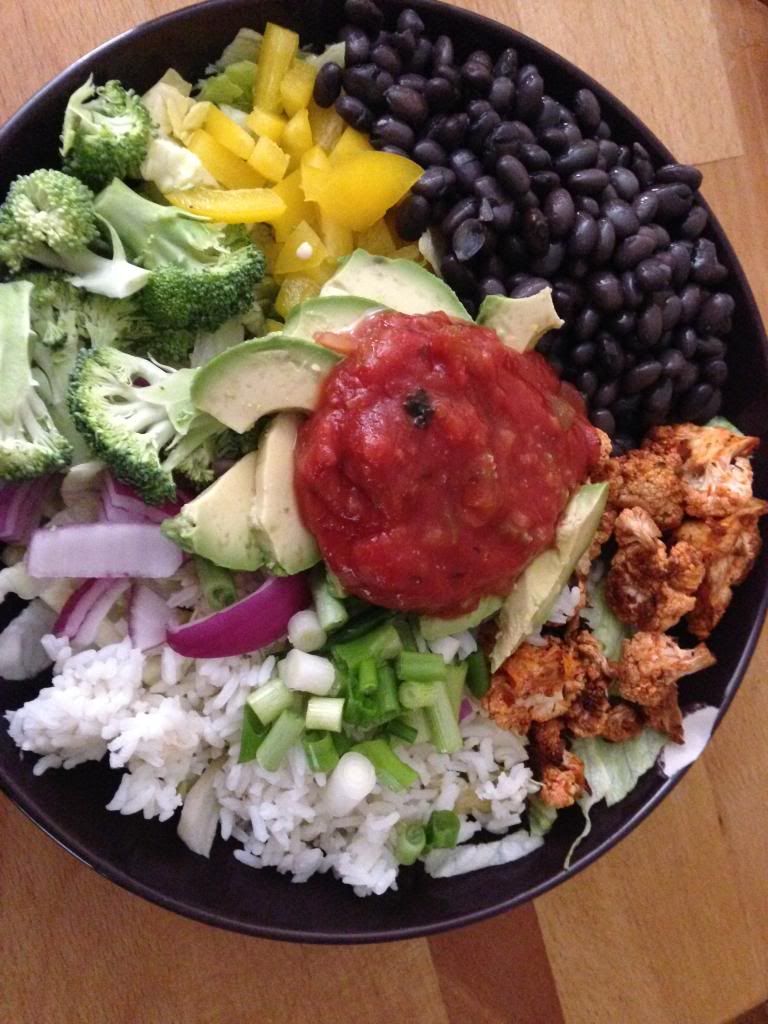 Snack
Pineapple, peach, banana and blueberry smoothie with flax seed and soy milk. More lemony lentils with radish.
Running errands snack
A stale Luna Nutz over Chocolate bar. Staleness was sad.

Dinner
Broccoli, yellow pepper, onions, garlic, sun-dried tomatoes and garbanzo beans stirfried with coconut oil, hoison sauce, soy sauce and just a bit of rice that was left. Nowhere near as good as the manperson's stir-frys. And a Stella Artois.