Breakfast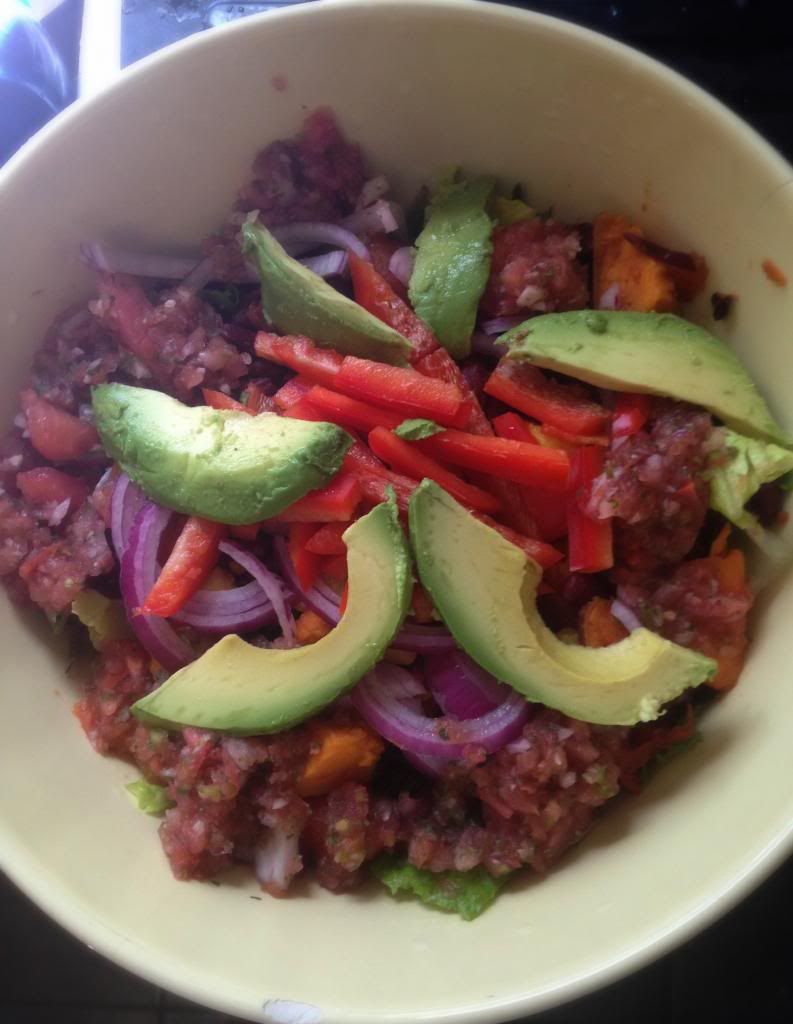 Normal people totally eat salads for breakfast. Mixed greens, small sweet potato, kidney beans, onions, bell pepper, yellow squash, grilled tomatoes, avocado, salsa and hot sauce.
Hmm, that picture makes the bowl look small. I guarantee you that was not the case.
Snack
Banana, Strawberry, Blueberry, Pineapple, Flax Seed, Almond and Soy Milk Smoothie
Lunch
Baby Kale with
Lemony Lentil and Chickpea Salad with Radish and Herbs
Dinner
Leftover carrots and green pasta primavera.