Breakfast
Huge ass salad with sweet potato, black beans, cumin, smoked paprika, mixed greens, yellow pepper, grape tomatoes, red onions, salsa and a honkin' scoop of delicious guacamole. The avocados were just at the perfect ripeness this morning. Yum.
Lunch
Siracha hummus on all the things. And, great news (eyeroll) coke tastes good again.
Happy Hour
I almost forgot my fruit today! So, banana, strawberry, orange/pineapple juice and vodka to the rescue!
Gratuitous sound view shot
Tofurky kielbasa with white beans.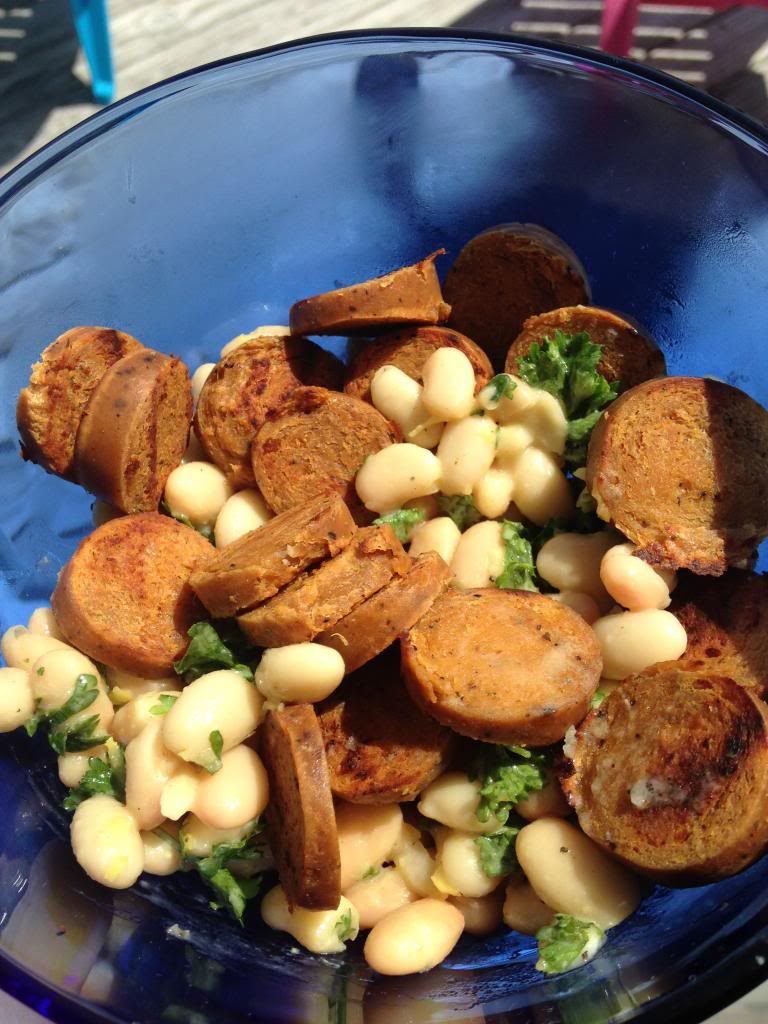 Dinner
This, my friends, is where it all fell apart. I was craving a baked potato like nobody's business but alas, no vegan sour cream on the island and I didn't feel like making any. I know! I'll just get some bread instead. I can totally eat a reasonable portion of crusty delicious french bread with melty Earth Balance, said every lying person with binge eating disorder. So, anyway, dinner was bread, butter and an actual reasonable portion of
So Delicious Cookie Dough Ice Cream
. The ice cream has no business being in this house either but at least a normal portion seemed to do the trick for this. And a half a can of coke before I came to my senses and told myself to have water.
I think it's safe to say that sugar is my nemesis and starts a spiral into carby carby hell. And that old "It's vacation, eat what you want!" habits die hard.